Events in Jacksonville this Fall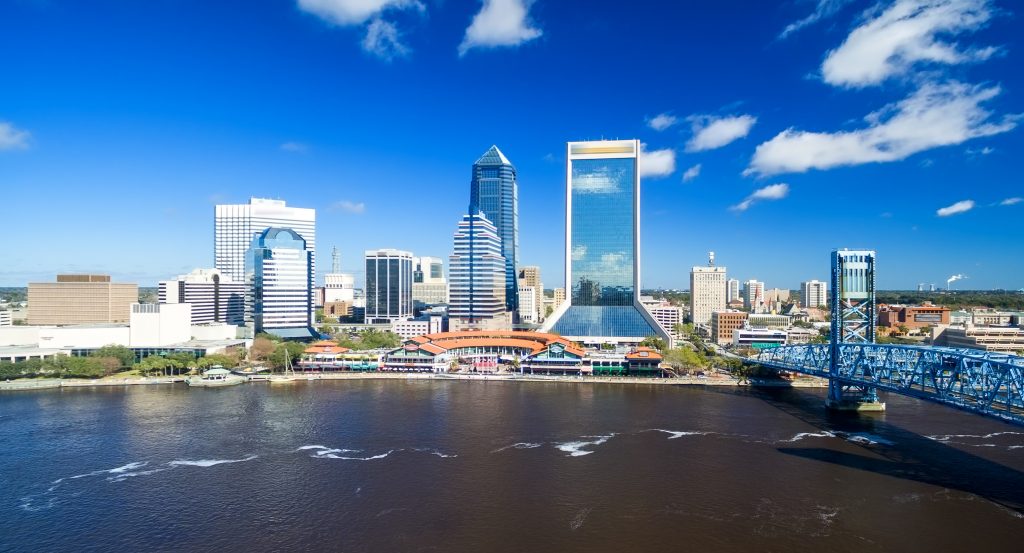 Fall has arrived, hopefully the hurricane has left you unscathed. As specialists in security – whether for your business or an event, we know how important community is. Being part of the community, taking part in the actives, strengthens the community. Get out and take part in all that Jacksonville has to offer this month. Fall in Jacksonville is a wonderful time to get out and enjoy all kinds of family friendly festivals. From art walks to QuiltFest, and of course, Octoberfest, there's something for everyone to enjoy this fall in Jacksonville.
Events in Jacksonville this Fall
Jax Bar-B-Que Fest
When: September 15th, 2018
Where: The Jacksonville Landing
2 Independent Drive
Jacksonville, FL
Second Annual Jax BAR-B-QUE Fest
We're grillin' & chillin' at The Jacksonville Landing! Get ready for an amazing day filled with delicious BBQ, vendors, yard games, kids fun zone, and live entertainment! Bring your lawn chairs, sit back, relax and listen to some great music on two stages.
The festival is FREE and open to the public. First 50 receive a free swag bag.
BBQ
Bold American Grill
Twisted Okie Mid Western BBQ & Tacos
Country Caterers
Extreme Burgers & Shakes
Dagwoods
Kaboom Kababs
Cool Beans BBQ
Hispanic Heritage Festival
When: September 15th, 2018
Where: Hemming Park
117 W. Duval Street
Jacksonville, FL
Celebrate Hispanic Heritage in Hemming Park with an evening of music, dance, food and fun. Kim Reteguiz and the Black Cat Bones and dozens of other performers will help us throw the hottest dance party of the summer. Mark your calendars now – more information coming soon! Meanwhile, email events@hemmingpark for information about vending or performing.
QuiltFest
When: September 20th, 2018
Where: 1000 Water Street
Jacksonville, FL
Daily tickets are $10.00 and will be available day of at the Prime Osborn Convention Center. Children 10 and under are free.
Tickets available at the Tom Bush Family of Dealerships Box Office located at the Prime F. Osborn III Convention Center on the days of the event.
North Beaches Art Walk
When: September 20th, 2018
Where: Beaches Town Center
200 First Street
Neptune Beach, FL
North Beaches Artwalk is a free event held the third Thursday of each month from 5 to 9 pm. Featuring many local visual artists and live performers. Artwalk is held at the Atlantic Beach & Neptune Beach Town Centers.  Also at Adele Grage Cultural Center with a different featured artist every month.
With over 55 participating artists, Artwalk is a diverse art destination & shopping experience for the entire family. Local venues set the backdrop for this great monthly destination and community gathering.
The overall mission of Art Walk is to expose the community to the vast number of local artists right here at the Beaches and we thank all the local shops & restaurants for making it possible!  We welcome talent from all over Jacksonville to join North Beaches Art Walk.
Always a great time….come see what's going on at Artwalk!
Jacksonville Dragon Boat Festival
When: September 22nd, 2018
Where: Metropolitan Park
Dragon boating is a great alternative to the usual corporate outing. Few things can rival the power of team sports in uniting people to achieve a common goal.  Dragon boating promotes teamwork and camaraderie in and out of the boat.  Encourage your employer to sponsor a team or schedule a team-building session.
2018 Jacksonville Fall Home and Patio Show
When: September 27th, 2018
Where: Prime Osborn Convention Center
1000 Water Street
Jacksonville, FL
All things home can be found at the 2018 Jacksonville Fall Home and Patio Show. Get inspired and get crafty this year at the show. This year's show features a hurricane resource center.
Jacksonville Downtown Artwalk
When: October 3rd, 2018
Where: Downtown Jacksonville
117 West Duval Street
Jacksonville, FL
Produced by Downtown Vision, Inc. and held each month from 5 p.m. to 9 p.m.—rain or shine—the monthly First Wednesday Art Walk spans more than 15 blocks that includes more than 40 galleries, museums, cultural venues, restaurants, bars and businesses, plus dozens of artists in Hemming Park, street performers and live music.
Old Spanish Trail Haunted Attraction
When: October 5th through the 15th, 2018
Where: The Old Spanish Trail
13535 W. Beaver Street
Jacksonville, FL
The Old Spanish Trail is Jacksonville's largest outdoor haunted attraction. Nestled in the dense woods behind a legitimately haunted, nearly 200 year old historical property, and backed by a family and crew with a love for scaring, this haunt has an energy like no other. Trek through the frightening forest and the many terrifying scenes built throughout, filled with actors at every turn. If you are looking for an adrenaline rush of fear this Halloween season, then The Old Spanish Trail is the place for you.
Jacksonville Oktoberfest
When: October 12th, 2018
Where: Anheuser-Busch Brewery
111 Busch Drive
Jacksonville, FL
You don't have to be German to celebrate Oktoberfest, you just need to love having a good time! Client Focused Media and BUZZ Media will host the 2018 Oktoberfest Jacksonville at the Anheuser-Busch Brewery on Friday, October 12 (5:30pm-11:30pm) through Saturday, October 13 (11:30am-11:30pm).
What began as a wedding celebration for Prince Ludwig and Princess Theresa of Bavaria in 1810 has become a worldwide celebration of German food, fun and, of course, beer! This annual two-day festival brings an experience filled with German cuisine, traditional festival fare and a variety of beers to quench your thirst. From the moment of the ceremonial keg-tapping to night-long cheers of Ein Prosit, you will feel as if you've been transported to one of Munich's biergartens, all without having to get a passport first.