Events in Jacksonville this March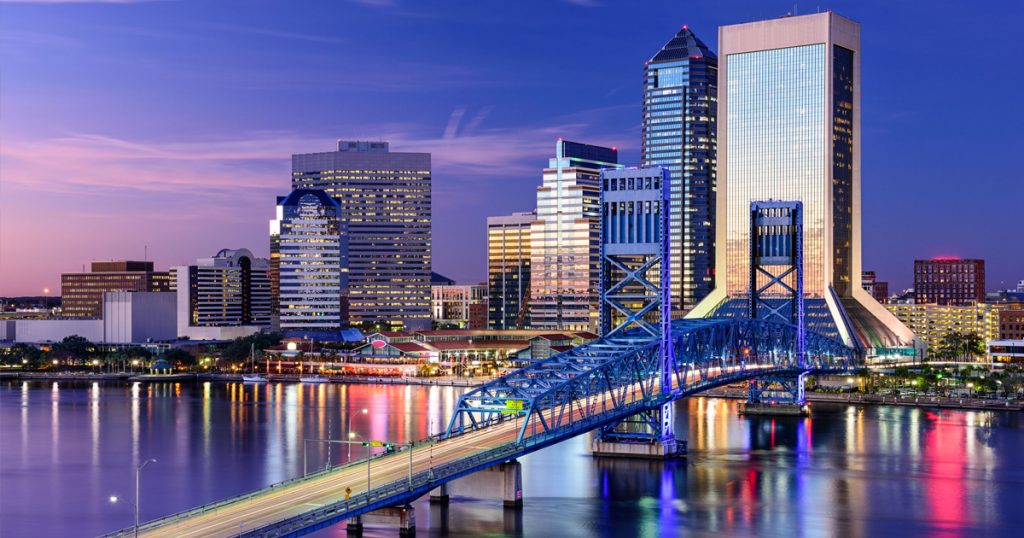 At EBS Security, we provide superior security services to businesses and organizations in the Jacksonville area. We know security is important at any large event and these are no exception. Events such as these events in Jacksonville this March are a great way to explore your community and connect with people. Large events can also be targets, so if you see something, say something. If you see suspicious behavior find a security personnel and let them know about your concerns. Odds are, everything is fine, but it's good to keep your eyes and ears open. Enjoy these great events in Jacksonville this March.
Events in Jacksonville this March
Jacksonville Home and Patio Show
When: February 28 – March 3rd, 2019
Where: Prime F Osborn III Convention Center
1000 Water Street
Jacksonville, FL
The Jacksonville Home+Patio Show returns to the Prime Osborn Convention Center for its spring edition February 28-March 3, 2019 with four days of home improvement and DIY events including a celebrity appearance from authors and interior design duo John Loecke and Jason Oliver Nixon.
The highly anticipated annual consumer show returns with outdoor remodeling and home improvement ideas, DIY and interactive seminars, the I Know Jax Cooking Stage, the hottest new products and more.
Jacksonville Mardi Gras
When: March 2nd
Where: Jacksonville Beach
514 1st Street N
Jacksonville Beach, FL
The Jacksonville Beach Mardi Gras Pub Crawl is kicking off at 4pm on Saturday March 2nd, 2019. Nearly a dozen of the hottest locations in Jacksonville Beach are participating; including Lynch's Irish Pub, Tavern on 1st Street, Surfer the Bar, The Wreck Tiki Bar and more! Grab your beads and collect your group for what is the largest Mardi Gras Party in Jacksonville.
Jacksonville Science Festival
When: March 2nd, 2019
Where: Seawalk Pavilion
75 1st Street N
Jacksonville Beach, FL
All students, teachers, experts, organizations, local businesses and community partners coming together to celebrate education with all of the Jacksonville community and surrounding regions. Student driven questions that lead to student led projects in collaboration with teachers and local community experts related to STEAM (Science, Technology, Engineering, Arts, Math). Booths include interactive STEAM activities, gained knowledge and skills, along with any artifacts that will enhance the experience of the attendee and community.
Front Porch Art Walk
When: March 6th, 2019
Where: The Jacksonville Landing
2 Independent Drive
Jacksonville, FL
Come hang out at Front Porch with us on the first Wednesday of every month from 5 – 9 p.m. Every month enjoy great local musicians, artists, and vendors. Plus, GREEN beer at this month's event and karaoke! Yes, that's right we will have karaoke at the Front Porch! Show the world what you got and sign up to sing your favorite song at the Front Porch. Karaoke DJ provided by
Party Solution Entertainment
.
This month's theme: St. Patrick's Day! Make sure to wear your green!
When: march 6th, 2019
Where: Downtown Jacksonville
117 West Duval Street
Jacksonville, FL
Produced by Downtown Vision, Inc. and held each month from 5 p.m. to 9 p.m.—rain or shine—the monthly First Wednesday Art Walk spans more than 15 blocks that includes more than 40 galleries, museums, cultural venues, restaurants, bars and businesses, plus dozens of artists in Hemming Park, street performers and live music.
When: March 23rd, 2019
Where: Friendship Fountain
1015 Museum Circle
Jacksonville, FL
GastroFest 11 a.m- 7 p.m. March 23rd, 2019 at Friendship Fountain! ENTRY TO THE FEST ITSELF IS FREE

Bring CASH! To keep the lines moving, Tastes are cash-based, so be sure and hit your ATM before coming to GastroFest. There will also be an ATM on site. Each of the Tasting Vendors is required to have a sample from $1-$3, though there will be items above this price point as well. General Entry is free.

This event is rain or shine! We have plenty of events inside and under tents both ticketed and free!

Take your time & have fun! We've got fantastic free & ticketed events and activities all around the festival at the MOSH and Friendship Fountain, the Kid's Fun Zone and our Special Events Tent. Use our workshops to slow down and get ready for more great tastes. Our Tasting Schedule means that there will be new Tastes in the mix at 3 p.m., when a new group of partial day vendors open up for lines.