Halloween Safety Tips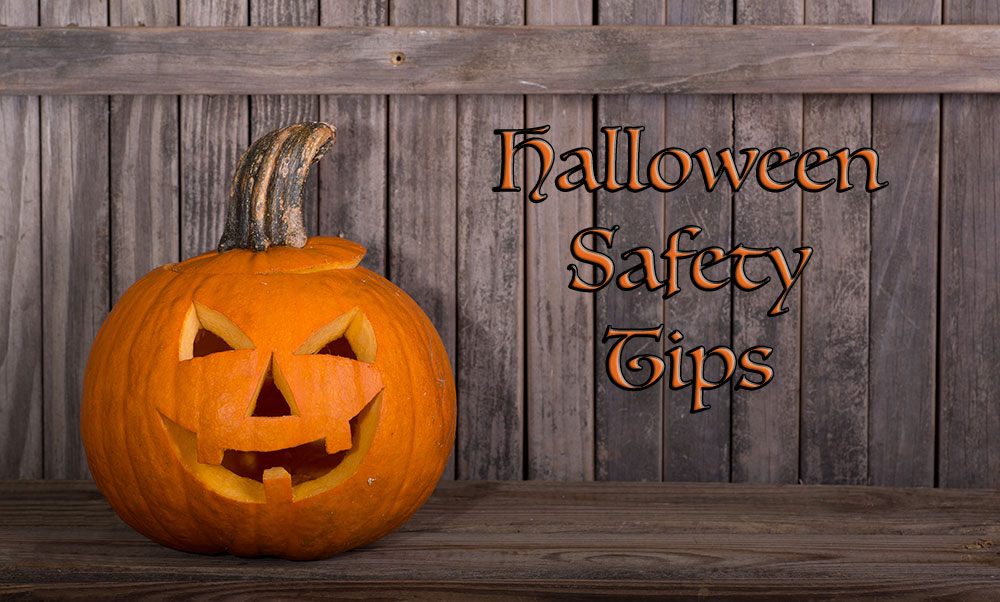 At EBS Security of Jacksonville, FL we take security very seriously. From office security to event and personal security – we've got you covered. Whether you need an armed guard for your business or just want a show of force at an event, we're here to help keep you safe and secure. Halloween is upon us, you may have seen ghosts and goblins showing up around town – that means it won't be long before Trick or Treaters are out on the town. Now is a great time to review these Halloween Safety Tips.
For Trick or Treaters
Bring a Flashlight – Even though street lights and porch lights are on to light the way, an extra source of light is a great way for kids to be safe and make sure that cars and other vehicles see them coming. A regular flashlight works wonders, but so does a cell phone flashlight app. Glow sticks and glow necklaces are also a great way to keep your kid visible to traffic.
Go in Groups – Never Trick or Treat alone. Go with a group for more fun and make sure a parent goes along for added safety.
Sensible Shoes – If your kids are like most, they're going to want to visit all the houses in the neighborhood and then some. That's a lot of walking. Make sure they are wearing comfortable shoes to avoid blisters and having the end the night early.
Masks – Masks can be a lot of fun, but they can reduce visibility considerably. Opt for face paint instead.
Check Candy – Don't let kids eat any candy until they are home and it has been checked out by an adult.
For Adults
Halloween is big business and even though it falls on a Thursday this year, you can bet the bars and taverns are going to have big plans for the holiday. If you're planning on doing Halloween at a bar or tavern – where alcohol is going to be consumed – be sure to monitor your drinks and don't let strangers near your beverages.
Don't Overindulge – Halloween is a lot of fun, but if you overindulge it can be a nightmare. Go easy on cocktails and drink plenty of water. You'll feel much better the next day.
Use Common Sense – Don't take rides from strangers, don't Uber alone, and while you're at it, make sure you check that the car you are getting into is really the Uber you called.
Go in Groups – It's always more fun with a group of people – the bar or tavern is no difference and it can be much safer if you have a buddy.
Have a safe and Happy Halloween!