Professional Security Services in Jacksonville, FL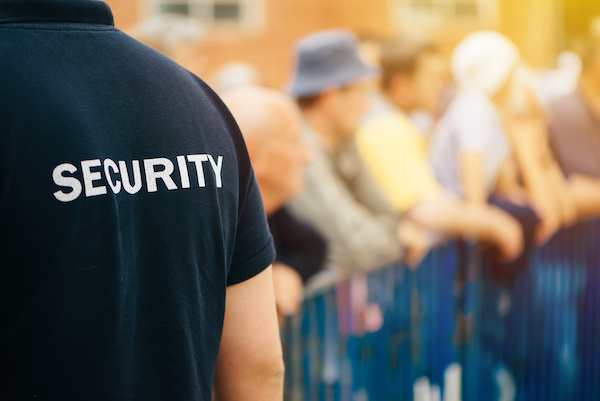 If you're looking for professional security services in Jacksonville, FL you've found the right place. At EBS Security, we provide top notch security personnel for businesses and organizations throughout the Jacksonville area.
At EBS Security of Jacksonville, we've been providing exceptional security services and support since 2002. We provide officers who are highly trained, reliable and skilled professionals to organizations like schools and universities, retail shops, construction sites, gated communities, and so much more. We offer cost effective solutions to all your security needs in a highly professional manner.
Whether you need security services for a one time event such as a corporate gathering or continued security such as one might find in a department store or bank, EBS Security Inc. provides trusted support services in the Jacksonville, FL area for small and medium businesses.
We provide both armed and unarmed security services. Having a security officer is a cost effective way to reduce crime at your organization. From security detail for loss prevention at a retail establishment, to providing a show of force where unruly crowds may be gathering, we have the security solution you've been looking for in the Jacksonville area.
In addition to standard security services, we also provide a more customized detail. We'll help you determine what your security needs are, where the weak points are in your current security program is, and who to effectively and efficiently solve them, talk to our of our security specialists to determine what kind of services will benefit your needs best.
EBS Security Inc. has formed a joint venture with Natsar Protective Services, LLC to better compete for larger federal government contracts.
There is no security job too big or too small, we offer the best security services available in Jacksonville, FL and surrounding areas.  We believe the best way to solve a crime is to never allow it to happen. Our prevention focused approach is cost effective and provides to solutions to most of your security needs. We even offer 24-hour emergency services to those in need. To learn more about all of the security services we offer, please contact us at 904-354-4242.